God designed us to enjoy a relationship with Him. Join us so we all may grow closer to Him and each other.
Learn more
Service Times
8:00

am
Sunday 8:00 am
Sunday
Sunday School for Adults (Summer)
9:30

am
Sunday 9:30 am
Sunday
10:45

am
Sunday 10:45 am
Sunday
+ + +
Resource of the Month for August
The Theology of Stewardship
When we hear the word "stewardship", we most likely think of "time, talents, and treasures". However, stewardship goes well beyond those things. Through these two short Bible studies, learn of the blessings God has given us through the Ten Commandments, and how stewardship is not about giving, but about managing all of life and life's resources for God's purposes.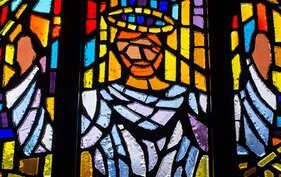 + + +

+ + +