God designed us to enjoy a relationship with Him. Join us so we all may grow closer to Him and each other through Jesus.
Learn more
Service Times
8:00

am
Sunday 8:00 am
Sunday
Sunday School for Children & Adults
9:30

am
Sunday 9:30 am
Sunday
10:45

am
Sunday 10:45 am
Sunday
+ + +
Resource of the Month for November
Over the centuries, the Christian Church has set aside specific days to remember persons and events that were significant in the proclamation of the Gospel. All Saints' Day (November 1st) and the month of November that it begins invite us to celebrate the saints of times past, to share in faith with those of times present, and to rejoice in anticipation of the generations of saints yet unborn who will keep and will pass along the faith until the end of earthly time. We do not worship or pray to the saints. However, this article helps us understand how the Christian Church properly commemorates the saints.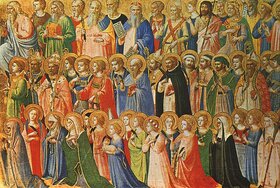 + + +
Operation Christmas Child Shoebox
Life is busy but that doesn't mean you can't send a shoebox full of goodies to children all over the world that spreads the Gospel. Create a shoebox in just a few clicks. Our goal this year is 50 boxes. Thank you for all your support.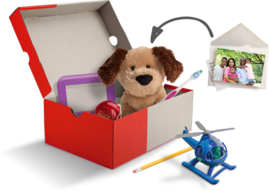 Below are some videos about this ministry:
Operation Christmas Child Overview 2022
What Can and Cannot Be Packed?
+ + +
America's Warriors Care Package Projects
A box is located in the narthex for donations. A list of acceptable and needed items can be found here.
+ + +

+ + +